Gyoza dumpling (jiaozi) is originally a dish of Northern China.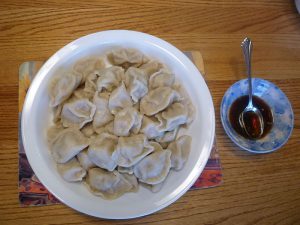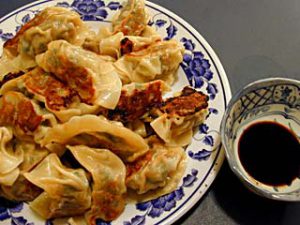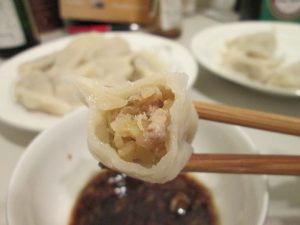 (Sources: Wikipedia)
https://en.wikipedia.org/wiki/Jiaozi
After the World War II, Japanese repatriates from China brought its recipe, and Chinese jiaozi was evolved to Japanese gyoza.
Utsunomiya of Tochigi Prefecture is known as the town of gyoza because of the high consumption of gyoza by citizens. They say there are over 300 gyoza restaurants in the city.
https://travel.tochigiji.or.jp/en/things-to-do/22/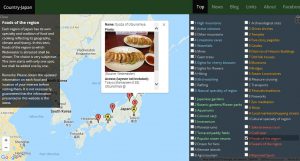 Access: Tokyo (shinkansen 0:53) Utsunomiya @
The statue of Princes Gyoza on the pedestrian deck at Utsunomiya Station will welcome you.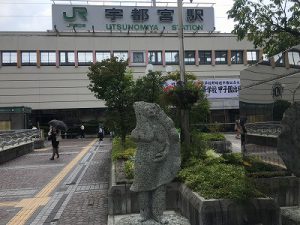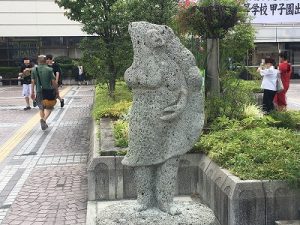 Of course you can visit those gyoza restaurants one by one, but Webmaster recommends you to visit Kirasse Restaurant if it is your first experience of trying gyoza in Utsunomiya.
http://www.gyozakai.com/society/kirasse.html (Japanese)
Access: Utsunomiya Station (walk 0:17 or Bus 0:07) Babacho (walk 0:01) @
Kirasse is located on the B1 floor of a building and consists of two areas.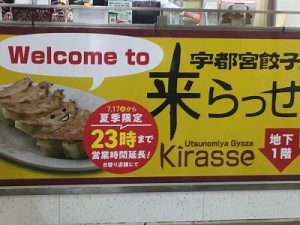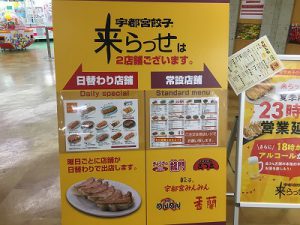 One on your right is a food court with five popular gyoza restaurants all of which have their own restaurants in the city.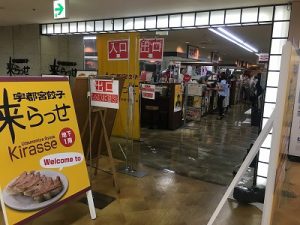 The other on your left has an appearance of a normal restaurant which serves some 30 variety of gyoza from different restaurants in the city.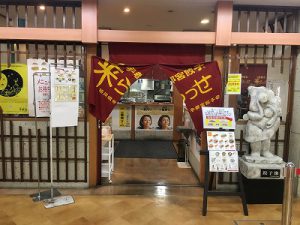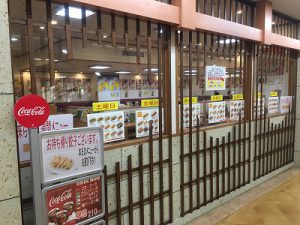 The menu changes daily in a week. The photo shows the menu of Tuesday when Webmaster visited. You can take 11 kinds of gyoza plates of the day from 11 different restaurants. They also serve two combination plates each of which contains ten pieces of five different kinds of gyoza.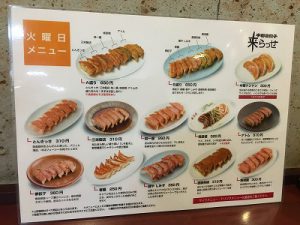 Webmaster ordered combination plate A and B, and beer. Unfortunately, beer came much earlier than gyoza plates.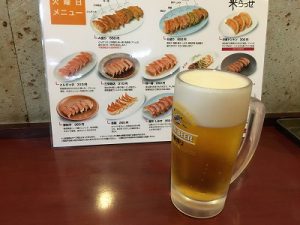 At last, the plates were served. 20 gyoza dumplings of ten kinds with different savores!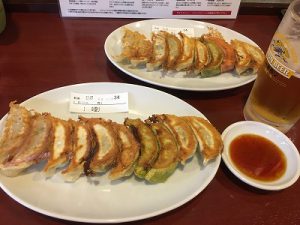 Itadakimasu!!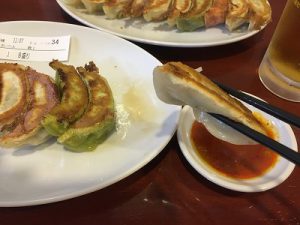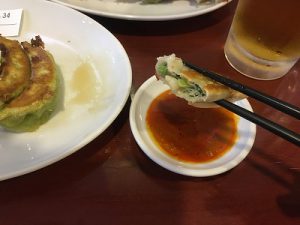 Now, on the second plate!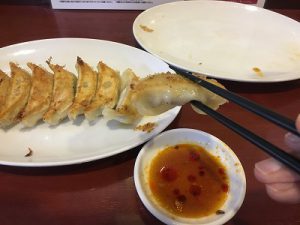 The last but one.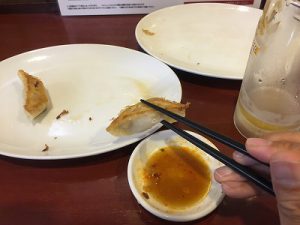 Huuum, it's full. Gochisosama!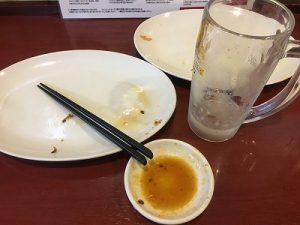 There is a souvenir shop on the same floor. Webmaster bought key rings of gyoza there.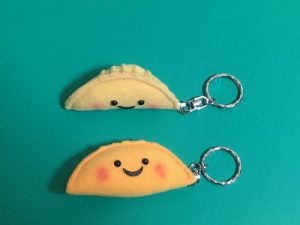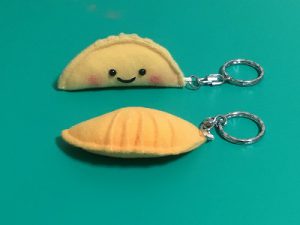 End.