Morioka reimen is a cold noodle originated from the northern part of the Korean peninsula. Mr. Teruto Aoki, a native of the peninsular, brought reimen to Morioka when he opened the Shokudo-en restaurant in Morioka City in 1954.
The Korean cold noodles were already known in Japan, but the Morioka version began when he developed the original noodle and soup. The noodles are made from wheat flour and potato starch. The soup, flavored with stewed beef and chicken, is chilled to a perfect temperature and combined with the spice of kimchi. (Cited from https://visitiwate.com/article/4864)
Access: Tokyo (shinkansen 2:20) Morioka @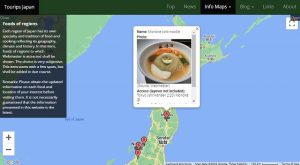 This is the reimen of Shokudo-en restaurant.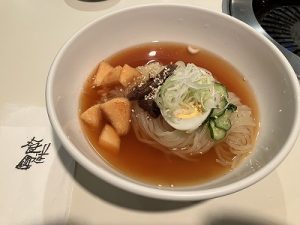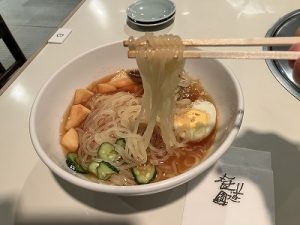 We can enjoy reimen only, but it's worth to know that many of reimen restaurants serve us yakiniku (Korean style BBQ), too. Many customers enjoy yakiniku befor going to reimen. Of course Webmaster did so. Of course again, yakiniku goes very well with a glass of beer.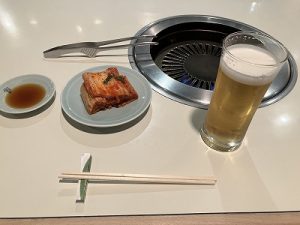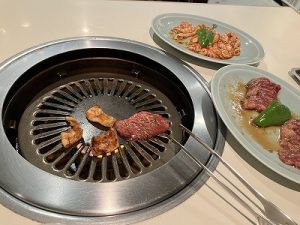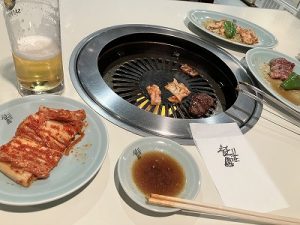 Another bowl of reimen in the other restaurant Seiro-kaku.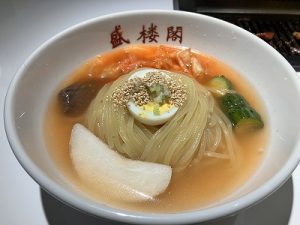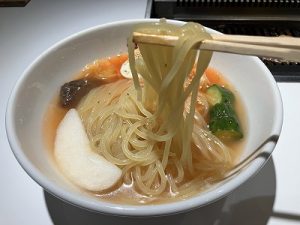 Of course, yakiniku and beer again before reimen.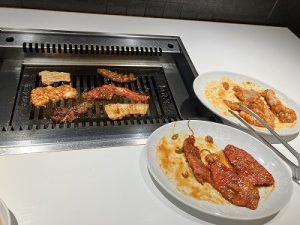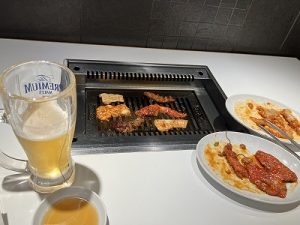 Webmaster tried only two bowls this time, but they say there are some 30 reimen eateries dotted around the Morioka city with distinct flavors. Please try and enjoy Morioka reimen when you visit.
End.