It's still in rainy season in the central part of Japan. Rice plants are growing up well.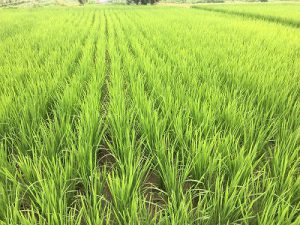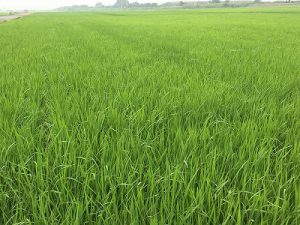 When having a walk after the rain this morning, Webmaster encountered many frogs resting on leaves at the riverside of a stream.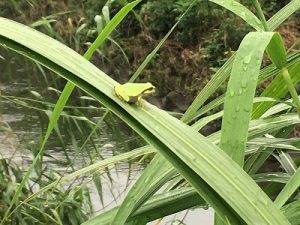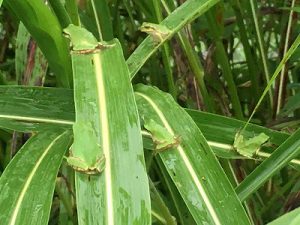 Those are amagaeru frogs (Hylinae japonica), the commonest frog in Japan.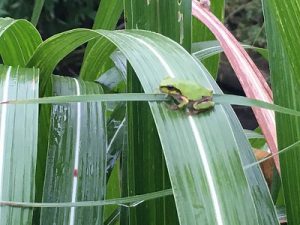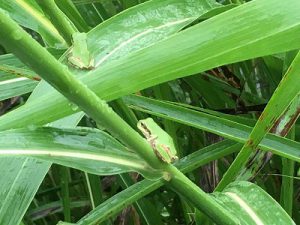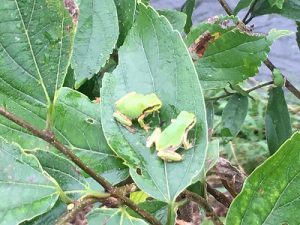 Well grown individuals become more than 4cm long, but those shown in the photos are young adults which are more or less 2cm long only.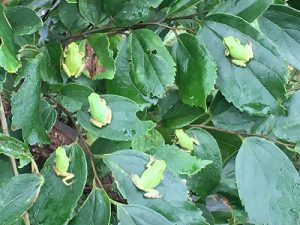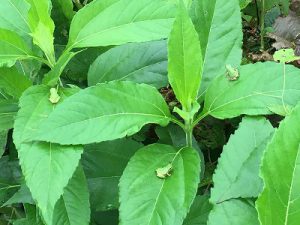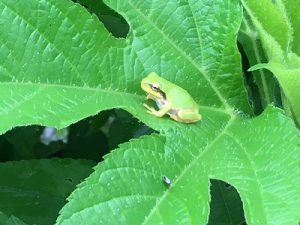 A frog with a heart-shaped leaf.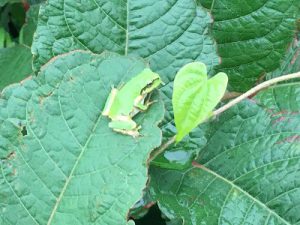 A frog with a snail (upper left).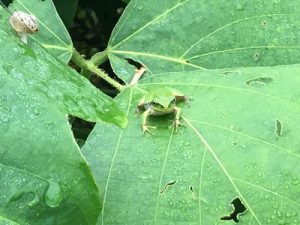 The rainy season shall finish and hot summer with sunshine must come soon.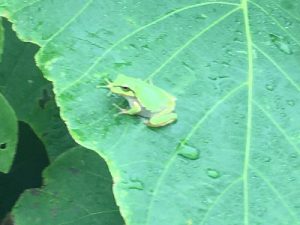 End.