T-shirts with nishikigoi print on its back.
The kanji are pronounced and mean "nishikigoi". Not only black, but there are several colors.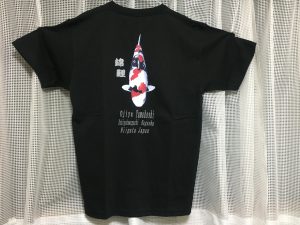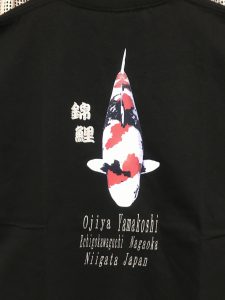 A small logotype on the breast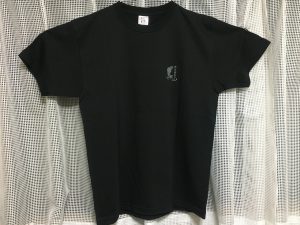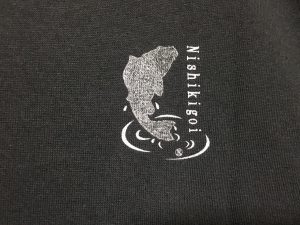 The t-shirts are available at the shop "Ippin-kan" on the second floor of a complex "Sun Plaza" in Ojiya City, which is next to Nishikigoi-no-sato.
Access: Tokyo (shinkansen 1:40) Urasa (local train 0:30) Ojiya (bus 0:10 or taxi 0:06 or walk 0:20) Honcho-chuo (walk 0:02) @
Sun Plaza: http://www.ojiyasunplaza.jp/guide.html (Japanese)
A sight of the inside of Ippin-kan. T-shirts are displayed at the back left. (Sorry, but Webmaster didn't take closer photos.)