Webmaster visited Lake Kawaguchi and Oshino-hakkai, and enjoyed the views of Mt. Fuji.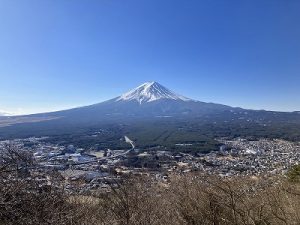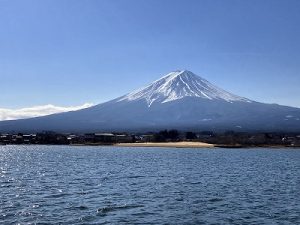 Access: Tokyo (local train 0:14) Shinjuku (express train 1:00) Otsuki (local train 0:55) Kawaguchiko @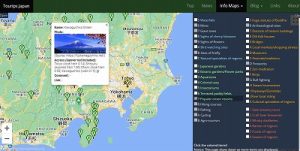 Webmaster went by train to Kawaguchiko Station, the entrance of today's trip. Mt. Fuji already welcomed us. After removing the confinement caused by Covid-19, many tourists have returned.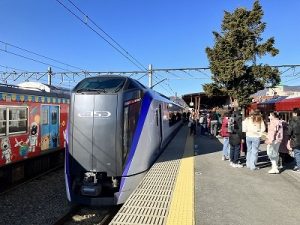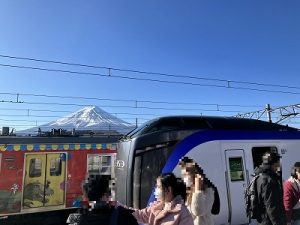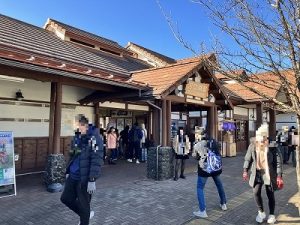 Bus service is convenient for visiting tourist spots in this area.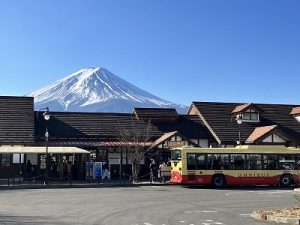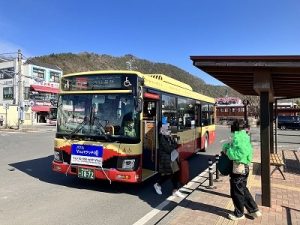 At first, Webmaster took ropeway to go up to one of the viewpoints of Mt. Fuji. Lake Kawaguchi was seen below where the ropeway left its shore.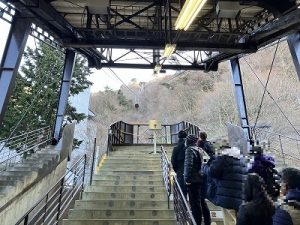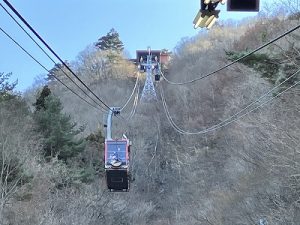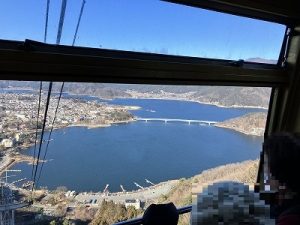 All visitors enjoyed the panoramic view in the clear morning air.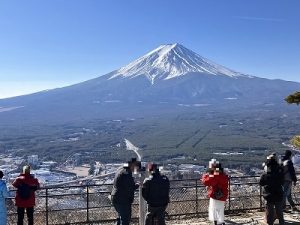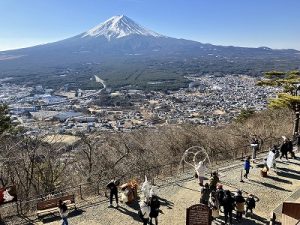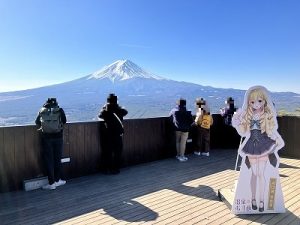 Then, Webmaster had a cruise for 20 minutes on Lake Kawaguchi, which pier is very close to the lower station of the ropeway.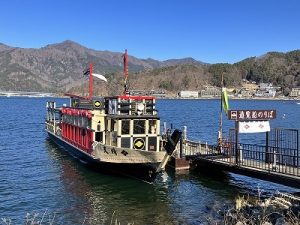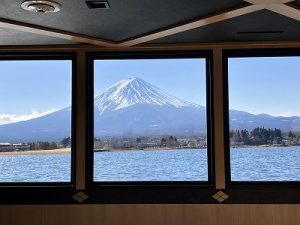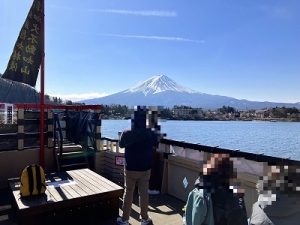 Next to the boat, Webmaster visited Park Oishi on the other side of lakeshore by bus.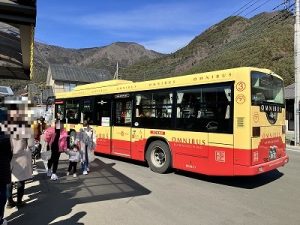 Visitors were enjoying the view of Mt. Fuji, here again.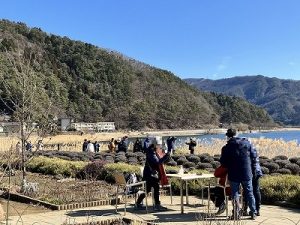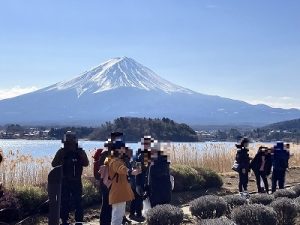 Visitors can also enjoy the view from the terrace of café on the 2nd floor.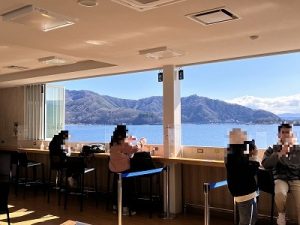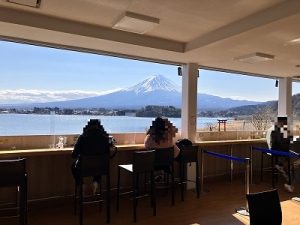 In fact, this is a flower park, but it was too early to enjoy flowers.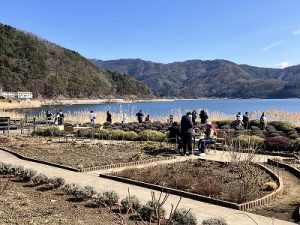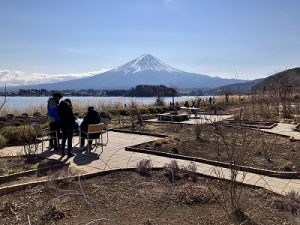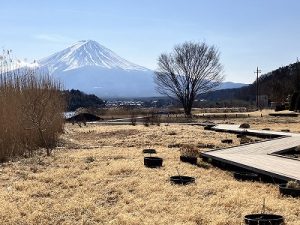 Although there are many other attractions in Lake Kawaguch area, Webmaster left there for visiting Oshino-hakkai also by bus. Oshino-hakkai is a cluster of eight ponds which clear and cold water is welling up from the ground.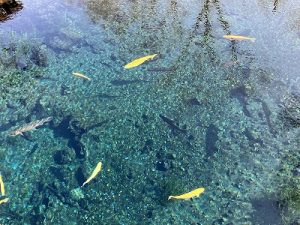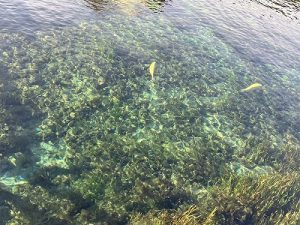 The promenade was set along a stream flowed from the ponds. The water was very clear.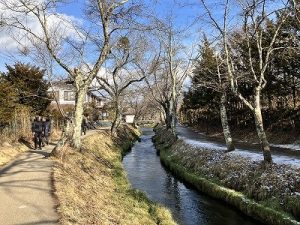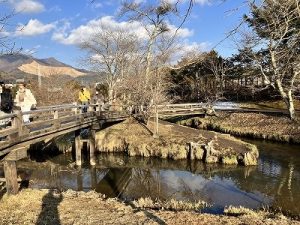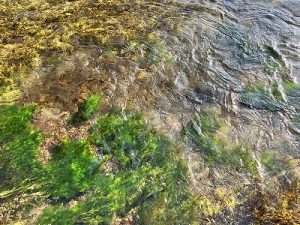 Visitors walked and stayed by the ponds.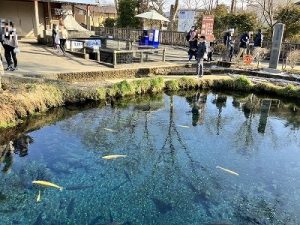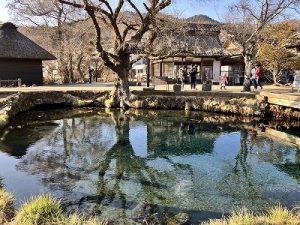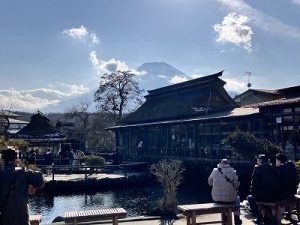 There is Sengen Shrine nearby. A pair of guardians guards the entrance.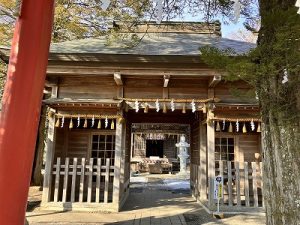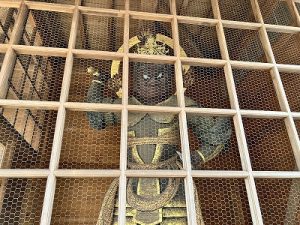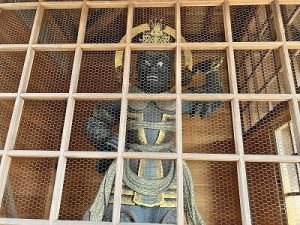 Mt. Fuji stayed in the atmosphere of late afternoon. It was time to go home.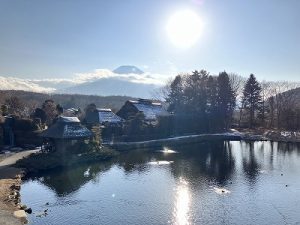 End.