Webmaster visited Noboribetsu Onsen hot spring resort in Hokkaido Prefecture last autumn.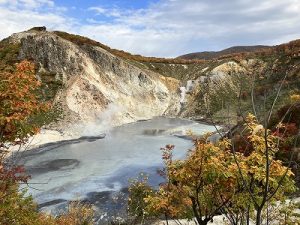 Access: Haneda AP, Tokyo (plane 1:30) Shin-chitose AP (local train 0:03) Minami-chitose (express train 0:41) Noboribetsu (bus 0:15) @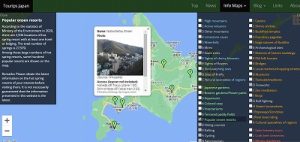 A statue of devil welcomes us at Noboribetsu Station. Webmaster took bus from the station to Noboribetsu hot spring resort. It was for about 15 minutes.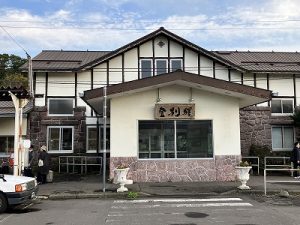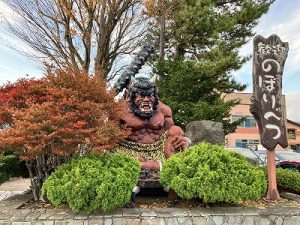 Webmaster staid at a hotel and of course enjoyed hot spring bathing, but no photo was taken on it.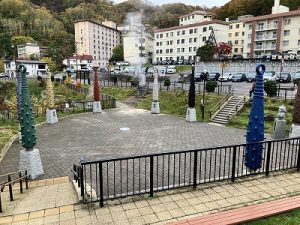 Next morning Webmaster visited Jigokudani where volcanic vapor gushes out from the ground. The weather was not very favorable for sightseeing, Webmaster enjoyed the walk.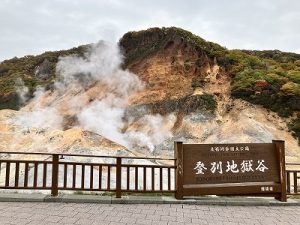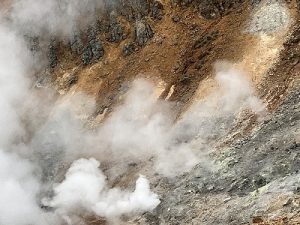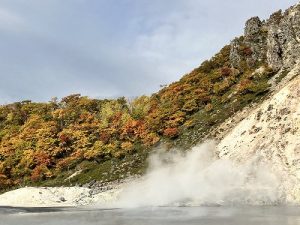 The water of the river flowed out from there is naturally "hot spring water". Footbath facility is provided along a hiking course. Of course Webmaster tried it.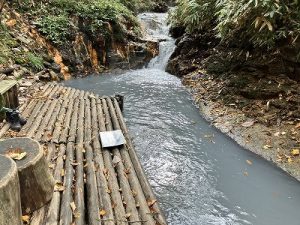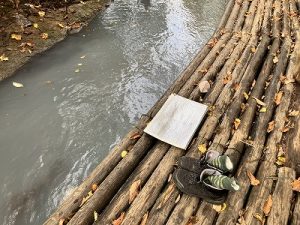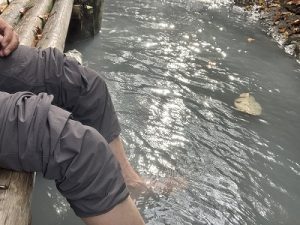 This is a geyser.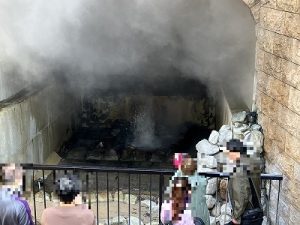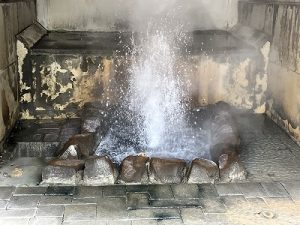 After that, Webmaster visited Noboribetsu Bear Farm (Kuma-bokujo) on top of a hill by ropeway. The hot spring resort is seen below.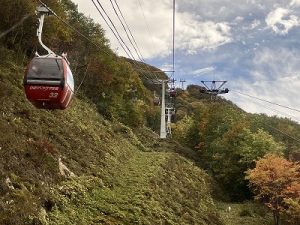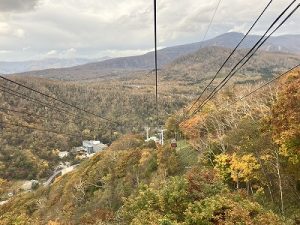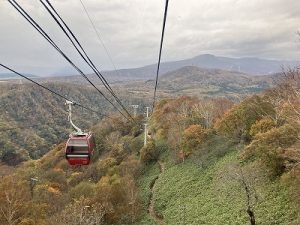 In fact, this is a zoo of brown bears (Ursus arctos) which is an indigenous mammal of Hokkaido Island. Visitors can feed them.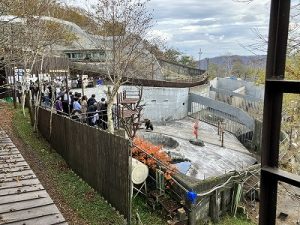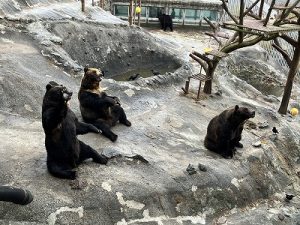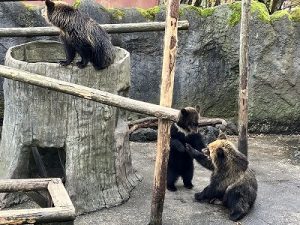 Crater lake Kuttara from the farm.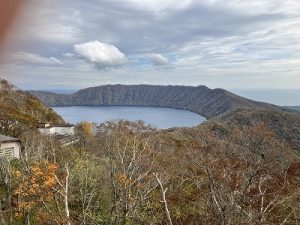 Next to the bear farm, Webmaster visited an aquarium, Noboribetsu Marine Park Nixe.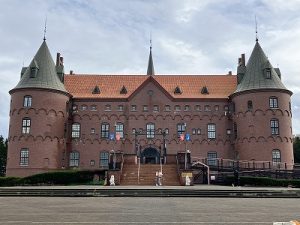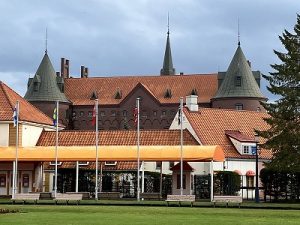 The entrance of the aquarium is unique and very impressive.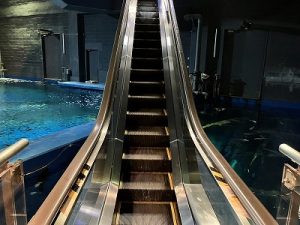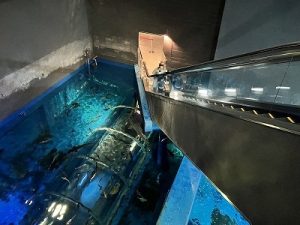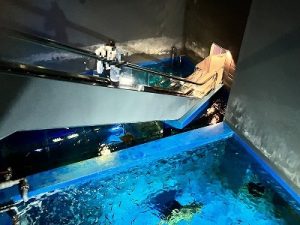 Various aquariums with many aquatic living things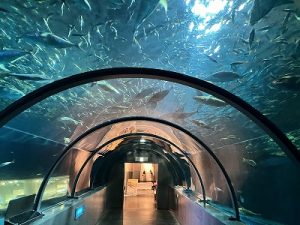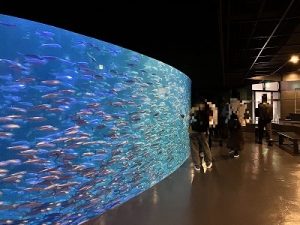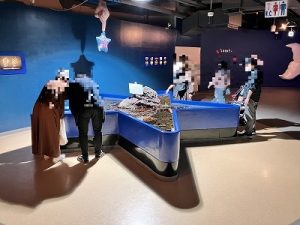 Some cheerful marine friends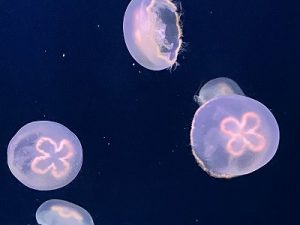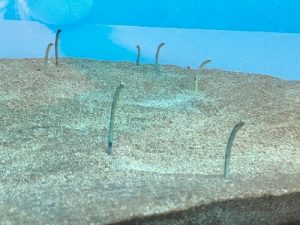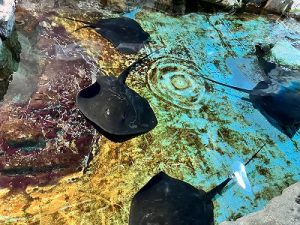 A walk of penguins. This is a show, but also a necessary physical exercise for penguins.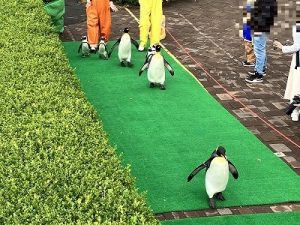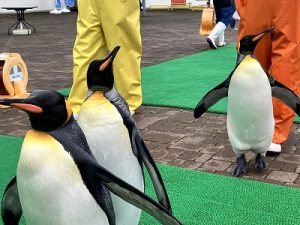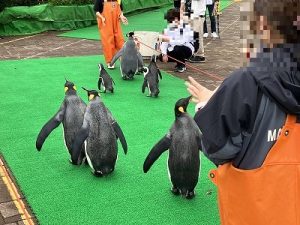 Noboribetsu is located in Iburi Region of the prefecture where there are many volcanos and crater lakes which create marvelous views. Some of them are shown below.
Toya Crater Lake, Mt. Yotei-zan, and Mt. Usu-zan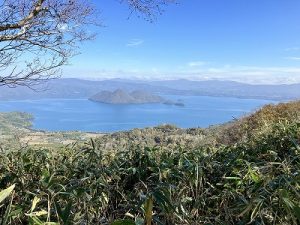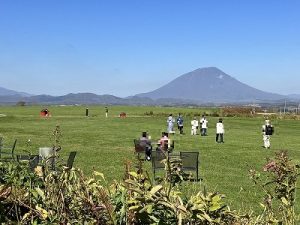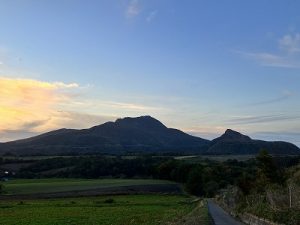 Please visit Noboribetsu hot spring and Iburi Region.
End.