Katsudon is a bowl of rice topped with a pork cutlet, one of popular Japanese foods. Normally, the cutlet is wrapped with a beaten egg with soya-based sauce.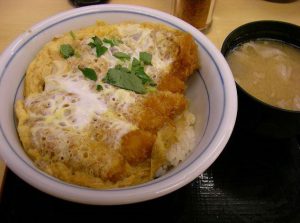 (Common katsudon (Source: Wikipedia))
Once, Country-Japan introduced sauce-katsudon and demi-katsudon. Now, the other type of katsudon is introduced you, which is tare-katsudon of Niigata Prefecture.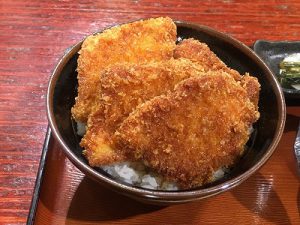 Access: Tokyo (shinkansen 2:15) Niigata @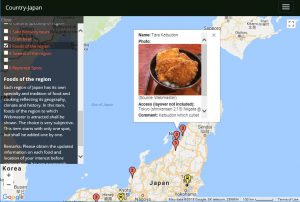 Tare-katsudon was firstly served in one stall run by Nishibori Canal of Niigata City in the early 20 century. Since then it has been getting popular among local people in the prefecture.
The cutlet is thinner than that of common katsudon and dipped in tare sauce. Tare is a soya-based sauce with sake, sugar, salt, and other seasonings.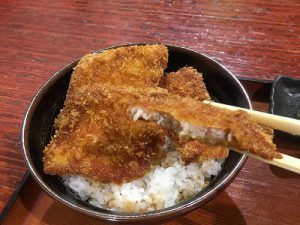 Tare-katsudon of two different restaurants. Three or four pieces of cutlet are put on rice in a bowl. Normally, the bowl is served with miso soup and pickles.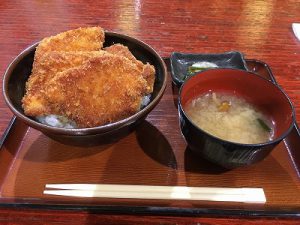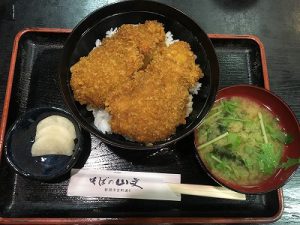 If you have a chance to visit Niigata, please try tare-katsudon. Many restaurants in the prefecture offer tare-katsudon. It's delicious.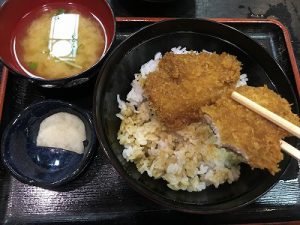 End.